New Releases 6/10 @ Mills Record Company
AIR — Twenty Years (2xLP with gatefold)
Allen Toussaint — American Tunes (2xLP 140 gm audiophile vinyl ft. 3 vinyl only bonus tracks)
Allen Toussaint — The Bright Mississippi (2xLP gatefold)
Band of Horses — Why Are You Ok?
Band of Skulls — By Default
Bas — Too High To Riot
Boys Noize — Mayday (gatefold)
The Beach Boys — Pets Sounds (50th Anniversary reissue, stereo)
The Beach Boys — Pets Sounds (50th Anniversary reissue, mono)
Chrissy / Hawley — Nite Owl Diner
Coffin Lust — Manifestation of Inner Darkness (colored vinyl)
Colvin & Earle — Colvin & Earle (ft. originals & covers)
David August — J.B.Y. / Ouvert
The Deslondes — Tres Grand Serpent / What Are They Doing In Heaven (7″)
Diarrhea Planet — Turn to Gold
Eli Paperboy Reed — My Way Home
Empty Houses — Daydreams
Esme Patterson — We Were Wild (colored vinyl)
Flying Saucer Attack — Mirror (gatefold)
Flying Saucer Attack — New Lands (gatefold)
Frank Sinatra — This is Sinatra Vol. 2
From Dusk till Dawn — Original Movie Soundtrack (Late-RSD 2xLP release with custom gatefold, laser etching on side D, foil-stamped limited edition of 5500, red and white splattered vinyl)
Garbage — Strange Little Birds (2xLP, gatefold)
Globelamp — The Orange Glow (exclusive colored vinyl, download code includes 11 exclusive cover songs)
Goo Goo Dolls — Boxes
The Gotobeds — Blood // Sugar (Sub Pop Loser edition, colored vinyl)
Hissing — Cairn / Husk (7″)
Holger Czukay — Movie!
The Invisible — Patience
Jenks Miller & Rose Cross NC — Blues from What
John Coltrane — The Atlantic Years in Mono (6xLP boxet including extra 7″ of "My Favorite Things"
Kongos — Egomaniac (2xLP on 150 gm vinyl)
Letlive — If I'm the Devil (poster included)
Letlive — If I'm the Devil (exclusive transparent clear vinyl with poster)
Matt Bennett — Terminal
Mike Doughty — Haughty Melodic (purple vinyl plus 2 unreleased tracks on a bonus colored 7″)
Motorhead — Clean Your Clock (2xLP ft. pop up art gatefold & colored double vinyl)
Multilator — Immortal Force
Nick Jonas — Last Year Was Complicated (gatefold)
Nite Jewel — Liquid Cool
OHAL — Acid Park
Paul McCartney — Paul McCartney (4 LPs, plus booklet, 180 gm. Includes Paul's personal playlist of songs from solo career)
Phil Collins — …But Seriously (180 gm audiophile vinyl w/ gatefold)
Phil Collins — The Essential Going Back (180 gm audiophile vinyl w/ gatefold)
The Philistines — The Backbone of Night
Pillowtalk — Love Addicted
Plaid — The Digging Remedy
Rival Sons — Hollow Bones (gatefold)
RNDM — Ghost Riding (gatefold)
Rufus Wainwright — Take All My Loves (9 Shakespeare Sonnets, 2xLP, 180 gm)
The Rough Guide to Blues Legends — Barbecue Bob Reborn & Remastered
Sarabante — Poisonous Legacy
Scorpion Child — Acid Roulette (limited of 500 oxblood colored vinyl w/  2xLP and gatefold)\
The Shelters — The Shelters
Sioux Falls — Rot Forever (2xLP)
The Smiths — Louder Than Bombs
The Smiths — Rank
The Smiths — The World Wont Listen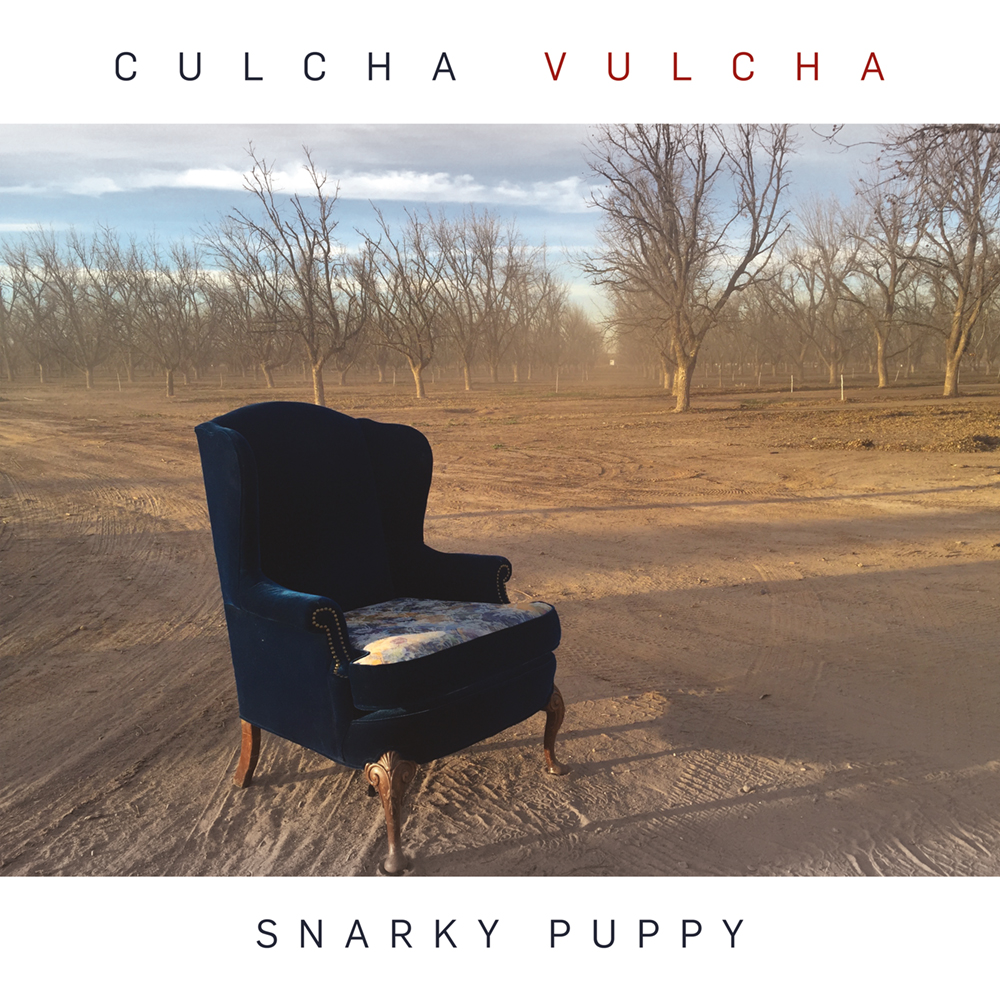 Snarky Puppy — Culcha Vulcha (2xLP w/ gatefold)
Sorority Noise — It Kindly Stopped For Me (7″)
Tom O'Dell — Wrong Crowd (gatefold, includes 4 bonus tracks)
Van Morrison — It's Too Late to Stop Now… Vol. 1(2xLP live from LA & London 1973)
Winfield Parker — Mr. Clean: Winfield Parker at Ru-Jac (first time person orange vinyl, download card includes 6 unissued bonus tracks & extensive liner notes)
Zirakzvgal — Worldbuilder
Staff Pick of the Week
Brian's Pick — From Dusk till Dawn (OST)
The From Dusk till Dawn soundtrack is as close to a perfect score as possible. Echoing the movie's self-aware nods to cult classic horror films and westerns, the soundtrack collages memorable monologues and blues-rock filled anthems. As gritty as Cheech's mustache, as sultry as Selma Hayek, From Dusk till Dawn's soundtrack is housed on blood spattered vinyl with a laser etched side D and comes in a dual poster gatefold. Is there a better way to listen to ZZ Top, Stevie Ray Vaughn, Tito & The Tarantula, and more rip through screaming solos? I think not.