New Releases 5/20 @ Mills Record Company
Adult Jazz — Earrings Off!
Andy Shauf — The Party
Angel Dust — Rock the Fuck On Forever
Armageddon — Originial Sountrack (limited edition 2xLP 180 gm pure virgin vinyl)
The Beavis and Butt-Head Experience — Original Soundtrack (12" picture disc)
Beavis and Butt-Head Do America — Original Soundtrack (12″ picture disc)
Black Pistol Fire — Don't Wake the Riot (gatefold)
The Blue Magoos — Mercury Singles 1966-1968 (original mixes from master reel, gatefold)
Braids — Companion
David Bowie — Change One (40th anniversary edition 180 gm press)
David Grubbs — Primrose
Deardrums — Deardrums (download includes 4 bonus tracks)
Death — Scream Bloody Gore (limited halloween orange vinyl)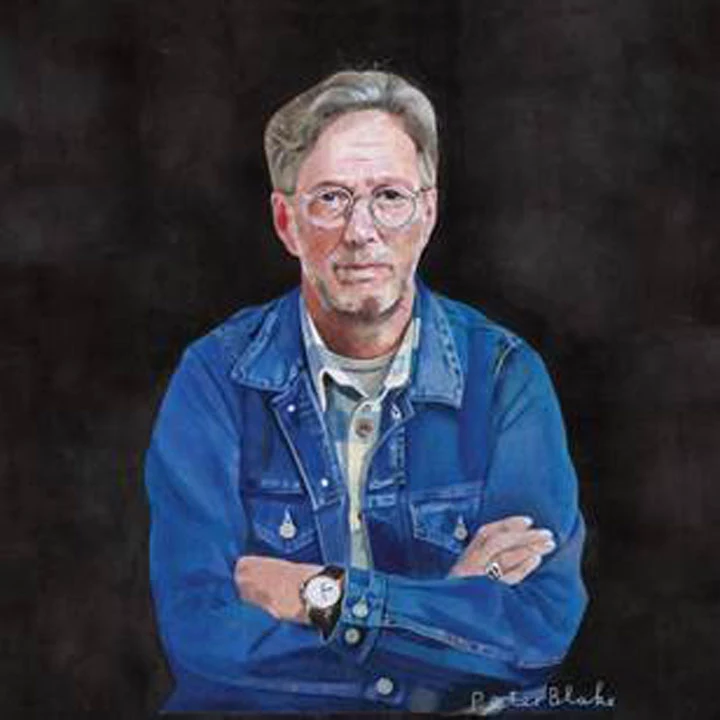 Eric Clapton — I Still Do (double gatefold LP, 180 gm 45rpm press)
Grimes / D'eon — Darkbloom (split 12″)
Honey Radar — Blank Cartoon
John Lee Hooker — Alone (vol.1)
John Lee Hooker –Alone (vol. 2)
John Williams — Star Wars, The Force Awakens (OST picture disc)
Marissa Nadler — Strangers
Mark Korven — The Vvitch, A New England Folktale (OST)
Marvin Gaye — I Want You
Mavin Gaye — Trouble Man (OST)
Marvin Gaye — What's Going On (gatefold)
Mean Jeans — Tight New Dimension
Mewithoutyou — Ten Stories
Mike Adams at His Honest Weight — Casino Drone (limited flexi-disc 7 inch included)
Misha — All We Will Become
Monster Squad — Rock Until You Drop / Monster Squad Rap (7″)
Mudcrutch – 2 (180 gm w/ limited edition art print)
Mutual Benefit — Skip a Sinking Stone (translucent splatter gray vinyl with slipmat included)
Olivia Wyatt & Bitchin Bajas — Sailing a Sinking Sea (includes LP & DVD)
Painted Wives — Obsessed With the End (180 gm)
Phish — Hoist (limited 2xLP 180 gm audiophile remastered press)
Quaker City Night Hawks — El Astronauta (gatefold)
Rarity — I Couldn't Be Weaker (limited edition colored vinyl)
The Red Krayola with Art & Language — Baby and Child Care
Richard Ashcroft — These People (gatefold heavyweight 2xLP)
Satyricon — Nemesis Divina (gatefold)
Sharp Weapons — Sharp Weapons (local)
Six Feet Down — Haunted (Metal Blade Classic Series edition)
Six Feet Down — Warpath (Metal Blade Classic Series edition)
Terry Allen — Juarez (includes tip-on gatefold jacket, printed inner sleeve, & 24 pg. booklet)
Thin Lips — Riff Hard
Tim Heidecker — In Glendale
Tiny Moving Parts — Celebrate (limited edition gatefold, black w/ yellow and orange splatter vinyl)
Tycho — Awake Remixes (colored vinyl)
We Were Promised Jetpacks — These Four Walls (first time on press on limited edition gray vinyl)
Staff Pick of the Week 
Dylan's Pick: Phish — Hoist
This is the first-ever vinyl release of one of Phish's most commercially successful albums. Filled with songs that meld Phish's trademark jam-band style with more traditional pop hooks and structures, Hoist is as good a place as any to start your foray into the dense and often intimidating world of one of rock's most prolific bands. While some might prefer the distant excursions of the numerous live recordings that have become the band's most well-known material, this album presents an enjoyably predictable set of songs that act as a simple introduction to the basics of Phish. A must-have for any completists and a nice point of departure for beginners, don't sleep on the first official vinyl release of this Phish classic.